Christian Education

​Children 3 yrs to Pre K, and K through 5th Grade
Invited to Children's Worship following the Children's time in the sanctuary. The service may include: singing, scripture reading, story, prayers, praise and fellowship. No Children's Worship during the summer.

Confirmation
5th through 8th graders are invited to a once a year confirmation class. The purpose is to allow the children to confirm the vows that were said on their behalf at baptism. It offers them an opportunity to become members of the church.

6th Grade – Young Adult
Congo Youth meets Sunday evening at 6:00 pm at the church. They also participate in various community youth activities and short term mission trips. Leader: Joe Pung .

Adult
Our adult education includes various Bible studies. All of our classes are open to anyone interested. See "Bible Study and Outreach" insert for specific days and times. See "Other Ministries" insert for women's program.
Powered by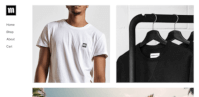 Create your own unique website with customizable templates.