"We at the First Congregational Church believe in the teachings of Jesus Christ and witness His love to each other and the community."
Sunday Morning
Services @ 10:00 am

Monday Night Meals
4:00 - 6:00 pm

​Monday Night ​ Worship Services
​6:00 - 6:45 pm
Weekly Offering
For Immediate Release

PORTLAND CHURCH TO GET NEW WINDOWS THANKS TO COMPANY LARGESS

PORTLAND—On Saturday September 8, Eikenhout, Inc., Michigan's oldest distributor of roofing, windows and other building materials, will replace 22 windows for free at a food pantry and office belonging to First Congregational Church of Portland.

Beginning at 9:00 am, the company will install the windows, also at no charge, as part of its annual community service program.

Because the food pantry, which served more than 600 Ionia County residents last year, is located in one of Portland's oldest houses, the windows desperately need replacing to make the building more energy-efficient. Eikenhout, with eight locations throughout Michigan, chose this project to also provide warmth to workers and patrons of the food pantry before winter sets in.

Ron Nelson, chairman of First Congregational's building and grounds committee, estimated the gift will save the church at least $5,000. "Ever since losing our church to the tornado in June of 2015, we have been rebuilding," Nelson said. "Window replacement in the office and food pantry was high on our list and now, thanks to Eikenhout, we can get it done. We're really grateful to the company and to the many volunteer workers."

The food pantry is located at 421 E. Bridge Street, next to the church, which is celebrating its 175th anniversary this Sunday with hot-air balloon rides and other family fun—all open to the public—at Thompson Park along the river in Portland.

Submitted by Tom Huggler, Moderator, FCC of Portland

​Note to Editors: For more information, contact Sean Scully (Eikenhout VP of Operations, 616-459-4523); Scott Roberts (Eikenhout Lansing branch manager, 517-367-0688); or Ron Nelson (Church B&G chair, 517-242-0764).
Powered by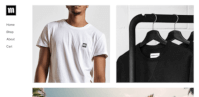 Create your own unique website with customizable templates.